What are dental implants?
---
Implant dentistry or dental implants is the most advanced treatment option and a popular and effective way to replace missing teeth. The practice of implant dentistry requires expertise in planning, surgery and tooth restoration; it is a combination of art and science.
Dental implants give you natural looking teeth and functions just like your own teeth. Implants is the most conservative treatment option because dentists do not have to cut adjacent teeth and implants prevent bone loss around implant roots.
Dental implants do not have any disadvantage that RPDs and Dental Bridges have. We do not have to grind your adjacent teeth, nor need to connect adjacent teeth, which becomes cavity prone area after treatment. Because Implant supported crowns have roots into the supporting bone and give natural functional pressure to the bone, getting implants helps keep the bone structure and avoid the bone loss. Imagine you notice the gum above the crown is depressed or concaved after getting bridges. With implants, we recreate your root of the crown so there will be no concavity on the gum and give a natural look.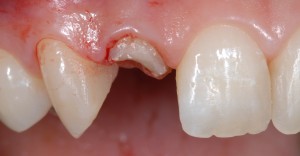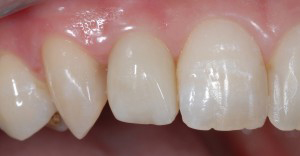 If you happen to lose all of your teeth, implants supported full mouth bridges or implant dentures are the best options. Regular dentures have no solid support or retention and move in your mouth. Most of the times we need to cover the upper hard palate with dentures for retention and you will feel less taste when you eat. By using implants, we can make your dentures stable, smaller, less bulky, and look great.
When you already have major gum loss in your aesthetic zone which is your upper front teeth area, implant supported dentures improve your cosmetic need dramatically and easily.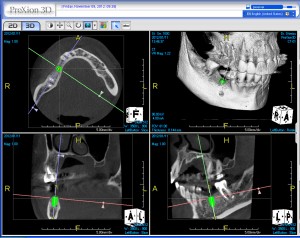 Our office is equipped with a CT scan 3D imaging system. With the help of the imaging system, not only we can simulate implant surgery but also we can avoid the implants to damage the nerve system and blood vessels. Of course, all of our patients can see their bone thickness and the accurate position of the nerves in the scanned images during consultation appointment. You will therefore understand better and feel comfortable about your dental implant treatment. Dental implants help you eat, chew, smile, talk and look completely natural. This functionality imparts social, psychological and physical well-being.
There are 404 accredited cosmetic dentists world wide and only 6 in Houston as of April 2019